Is there anything that the mighty RAJNIKANTH CAN'T?!!!
He can fight off a hundred goons, light a cigarette mid-air, split a bullet into two and get companies to declare a Holiday on the day of his film's release…
But there is something for which even Rajnikanth has to rely on someone else…Speak the dialogues of his movies in HINDI!!!
For all the fans of Thalaiva, presenting the
HINDI VOICE of RAJNIKANTH.. MAYUR VYAS!!

Mayur Vyas, an experienced Voice Actor who does dubbing into Hindi for films and television programs, has dubbed for Superstar Rajnikanth for most of his recent blockbuster movies!!
Vyas is multi lingual in English, Hindi and Gujarati. In addition to being a voice actor, he works as a lecturer at a business college in Mumbai.
Mayur Vyas has been dubbing Indian and foreign films, TV programs and cartoons into the Hindi language since 2001.
For our Voice Industry Blog,

Ms.

 

Hira M.

from Sugar Mediaz had a chat with the FACE behind the VOICE! 
Shivaji, Robot, Linga and now Kabali….. You are super star Rajnikanth Sir's voice… How did it happen?
Kabali is the 4th film I have dubbed for as the voice of Rajnikant.  Basically very few people know that Rajnikant acted in one  Hollywood film. It was called Blood Stone and I am talking about the days when Star Gold which was the channel showing most of the English films in Hindi. They were dubbing a lot of English films into Hindi. So Blood Stone was one of the films getting dubbed and I was recording for it and Rajni Sir's part was very small, some 3 or 4 scenes were there, but I recorded that character. It was for a producer called Manish Tandon and that day also Jitendre Kirkire was there. So his nephew Swanand Kirkire, the renowned lyrist was writing and voice directing this film called Shivaji which was directed by Shankar. They were in search for this appropriate voice for Rajnikant Sir. Jitendre or Dhabhu kaka as we fondly call him, saw me recording for Rajnikant and he said your voice is matching very closely to his and also the way you are performing so why don't you come and audition for this film we are dubbing from Tamil to Hindi called Shivaji and it was then decided that it would go into theatres but later on of course it did not go to theatres. It was actually dubbed for theatrical release but it finally came out on satellite network. So then I auditioned the very next day for one scene and they said they would be getting a few approvals from Rajni Sir and Shankar Sir. They would want to see the scenes that I have recorded first. They saw it, they said voice is quite close, gave one or two suggestions on performance and then we started dubbing that film.
What M V SIR CAN… SIR RAJINI CAN'T!!!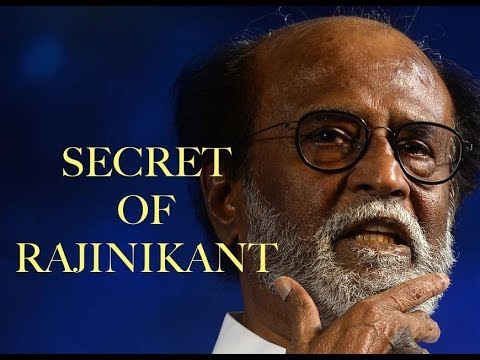 Does Rajnikant know that you dub for him and have you met him?
Rajni Sir knows I dub for him but I have not yet met him. My unfulfilled desire or my misfortune I can say, because I actually dubbed the whole film in Chennai and unfortunately he was not there in Chennai all the time during my three visits in the month of June that I visited the city for dubbing. He was out on vacation to US for a holiday with his family and I couldn't meet him.
Do you have any funny anecdotes or memorable moments dubbing for Rajnikanth Sir from the recording booth to share?
His punch dialogues are very famous. Every film has punches like "Aaj se mera raasta sher ka raasta" in Shivaji, you know where he tosses that coin trick that he does and the kind of lines he comes up with or in Shivaji only he is saying "Jundh mein to suwaar aate hai, sher akela atta hai". These are few famous dialogues that everybody makes me say. I am also teaching in a college.
Voice Artists are often underrated in the industry. What according to you should be done to improve this? What is your view on Voice Artistes getting their dues say in the End Credits of the films dubbed for?
In fact I was just talking to a voice artist and they said that unless you are associated with some brand like Rajnikant you will never get somebody interview you. Today for example, in Asian Age (July 22, 1016) there is a picture side by side Rajni Sir's picture and an article and interview that they have taken. So very few artists in voicing fraternity, of course they are very senior and really very good and competive, but very few get this opportunity.
What was it like to get your first break and how did it happen?
I started in around 2001-2002. I started with small assignments like animation. That was the time when Hindi Discovery was setting up, that was the time when lot of animation channels were coming up like AXN. AXN had Animax, which was the Japanese action animation channel. I did for Animax, a couple of projects. Then for Disney when it started. Time Warner group, Pogo, and Cartoon Network was there already. Initially a lot of work in animation but then also side by side I was also doing other language jobs also. I am born and brought up in Mumbai and my mother tongue is Gujarati. In fact, my entire schooling up to 10th standard has been in Gujarati at JDT High School in Malad East. I have a great love for my mother tongue and will take every opportunity to work in my language. A couple of channels like Zee Gujarati, Alpha Gujarati was there, I did channel voice for them for quite a long time and lots of projects for ETV Gujarati even when it turned to Colours Gujarati. I was a radio announcer for a Gujarati radio station and also used to do casual announcements in Gujarati for Akashwani.
Future projects and plans?
Very soon again for Rajni Sir's project. Robot which I did, the second part is ready, the folly, the mixing and sound design is in the process and it will be very soon ready for the dubbing. Totally within a month or two and again it's the same old team of Swanand Kirkire and his entire team including Rajni Sir also Dhabhu kaka and we all will be working together again and it will be great.
How long does this project take to complete?
Robot took the longest. In fact Shivaji, I finished within 6 days time and as far as Kabali is concerned I finished in three visits and in all you can say five to six days again. Dubbing is done in Chennai as they are very sceptical doing it anywhere else. In one studio only the Tamil dub, the Hindi dub took place. The same day sound engineers used to work in shifts, round the clock and in the morning Telegu dub is happening when I am catching up sleep in my hotel room. Afternoon I am coming and dubbing till midnight and such crazy schedules were there because it was round the clock because they are, I think, releasing the film in 30 countries. Some of the other countries China, Malaysia so Malay language, Tokyo in Japanese language which they will be releasing in a month's time so they are in the process of recording into those languages also. That is happening at the respective countries and their centres but here in India they were very very apprehensive about going to Mumbai or doing it anywhere else because of security reasons and all.
Sugar Mediaz is soon launching India's first initiative to recognize, reward and celebrate India's finest Voice Talents…. an Award program for Voice Artistes. Your support for such an initiative and your take on the NEED for such a platform.
There is a need, very much and the reason lies in the question itself you asked me earlier. The entire profession is related to anonymity and that somebody who does the good work never get that round of applause because the applause goes to somebody else. It's kind of a thankless job basically. If somebody is just recognizing you publicly and saying that you have done a good job, appreciating you, thanking you, it is always a welcome thing.